This post has been long overdue for almost an entire month but you know what, I've finally come to my senses and am excited to share this wonderful news with you. On the 10th August 2020, our results were announced and like the many other nervous-wrecked students on that day, I grabbed my phone and quickly tried to rush through the queue in logging in to the system and getting my results.
The server was a little unstable but by some miracle, I managed to open the link to my results and downloaded it safely to my phone. The moment I've been dreading/anxious/sick to the stomach arrived. I scrolled down the page and... (this is the queue for you to also scroll down).
Are you curious?
Do you FEEL the nervousness???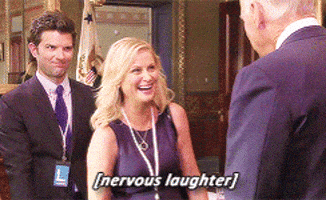 Alhamdulillah!
I think I did a lot better than I expected, I honestly don't know. I just didn't think I would survive this semester because of the changes to my learning environment when the pandemic started. This was my final semester and so like it or not, I had to really do my best especially when I was carrying a 12-credit hour research project on top of my elective course.
Learning from home via online lectures and presentations was very new to me. I'm not going to lie, there were definitely some perks in attending classes in my pajamas and re-watching pre-recorded lecture videos whenever I wanted. I had super supportive and approachable lecturers at the ready to answer our inquiries which really helped. When you're learning theories and stuff like that, it's not always easy to digest the lectures without a little help. Group assignments were manageable thanks to my groupmates who understood each other well. Of course, the discussion sessions itself could have been better if we had met face-to-face because there's so much that online platforms can do. But despite all that, we survived and I can't thank them enough for the amount of work and quality we created together.
As for my research project (I've never mentioned here what it was about), I was investigating conceptual metaphors used to represent the coronavirus pandemic and its victims (patients) in both a local and international newspaper. I got to tell you, I found some pretty interesting findings during my study.
So with that, I'll be graduating soon with a Master's Degree in English Language Studies from the University of Malaya (UM), insyaallah. I really hope for the very best to all my comrades out there who are completing their studies next semester. I think the best advice I can give is don't do things alone, have someone you trust to support you and listen to you. Things are tougher now and having somebody who can look out for you, especially while you're pursuing your studies can be a total life changer. Work hard, pray hard and don't ever forget, give yourself a breather when you need to.
I might make another post about some of the tips I thought was really helpful in managing my online classes. I know that some unis are still planning on conducting full online classes so perhaps this might come in handy.
Look forward to my next post soon!