You know what, this is
exactly
why I don't ever EVER set new year resolutions or even tell anybody if I have one. For people like me, they're made just to be broken or left to perish before the year even actually begins. In my case, I've left this sparkling new blog of mine abandoned for a good 3 weeks without a peep or sign of life. I NEED TO GET A GRIP. ARGH!
To be really honest with you, I have my reasons (here we go again). Well, primarily just two.
Reason 1:
I absolutely have zero ideas on what to talk about without sounding cliche, boastful and pompous, or worse, an until bore. I WRITE FOR PERFECTION and inspiration has not blessed me with its presence for that amount of time and thus, I was absent. I swear on my life that when I truly write (fueled by inspiration, motivation, and a brilliant idea) and into something, I do it till my brain cells are fried and smoke comes out of my ears. Yes, exactly.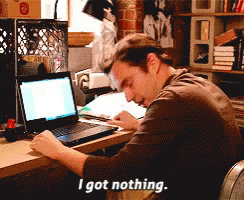 Reason 2:
I have been in utter despair these last few days when a friend of mine told me that our exam results are coming out NEXT WEEK, first thing on Monday. And to make matters even worse than it already is, it will conveniently happen on my BIRTHDAY. Like whyyyyyyy... Now, whenever anybody mentions of my birthday, a chip of my soul gasps in horror and wilts away. I can't think straight, not at least until I know how well I did last semester. Once that unfortunate wretched day has passed, my soul can rest in peace and I can continue to leech more YouTube videos in bed.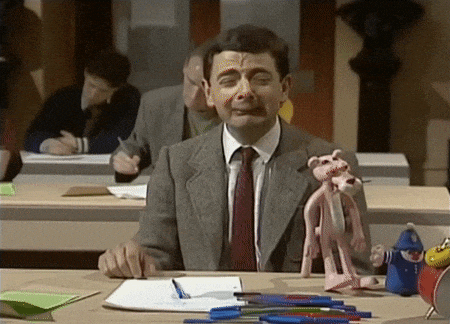 With that explanation, you have your answer from the title of this blog post: no, I'm not coping so well. If you're a close friend of mine then you probably understand why I've been gloomy for a while. I just honestly can't stand long semester breaks. I don't want to make myself sound like I haven't tried being busy because I have, and it didn't last very long. I've read a few books, wrote some pretty TERRIFIC poems, watched all the movies that I wanted (I still haven't found Matilda on the Internet), and binged through dozens of YouTube videos, yet, it didn't feel very fulfilling.
Now that the new semester is a few weeks away, I have just enough strength to slowly but steadily build momentum in reading journal articles related to my course, pick up my Mandarin learning app, and basically doing stuff that is bringing my mind back to life. I CAN FEEL THE OLD WANI COMING BACK.
Anyways, that's about it for today's update! I hope to write more once I find an interesting topic to mull over and write. I have the drive to write but not the topic Hope you liked this one!
In the meantime, do me a favour and remember me in your prayers. HAHA
P.S.
Pssssst! I'm just going to put this out here. I'm open to writing collaborations with other bloggers if interested. I think with the amount of time I have (there's plenty on my lap right now), I would loveeee to contribute my writing and work together. Email me here to chat about it:
syazwanizzati@gmail.com