Not much. To be honest, I didn't want to publish this post yesterday when I first drafted it. It had only been over two days since the restriction order had commenced and there wasn't much to share just yet. However, overall, I can say that at least for me, things have been pretty
normal
. My lifestyle before the Covid-19 pandemic outbreak has always been similar to what the current isolation looks like - being at home, doing my own thing and enjoying my privacy.
As much as I love being indoors, I miss being outside too. I am quite well aware of the other obvious changes since my self-quarantine started. Here are some of the things that I noticed:
I can't leave the compound of my home

I can't meet my friends

The future of my final semester is bleak as of now

Classes are postponed, we don't have e-learning classes either

Everything is about the coronavirus on the news and social media. Sometimes I get a little bit overwhelmed and I would shut off my phone. I'm very conscious of what goes out there without even looking it up.

People can be selfish and stubborn in times of crisis. Earlier this week, on Monday to be exact, I was doing my usual grocery shopping to stock up my small supply of food. I was met with a crowd of people hoarding shopping trolleys and baskets, piling food supplies high which we all know would go to waste in the near future. Some brought suitcases while one lady I managed to observe, placed a basket inside of her trolley as if to stash one basket away from another person who would have needed it. It made my blood boil.
I'm currently at home with my family as there is nothing for me on campus. Since then, I've been in between keeping myself super productive or being a little slouchy. As long as I am somewhere on that spectrum, it suffices to keep me occupied while I'm indoors. On the working vigorous side, I'm continuing to compile data samplings for my research report. I'm quite lucky that they are entirely of online newspaper reports which I can easily do from home. When it comes to my occasional relaxed moments, they include these:
This is Kise, one of my favourite units in the game. I took loads of time to equip her and make her strong for hunts. In fact, I'm still trying to perfect her especially to max out her equipment. Other than that, I also make do with the time by automating my Epic Seven hunts/side story while simultaneously doing something else. With the recent updates to this game, I don't have to come back too frequently to keep the game going because now, my team can do at least 15 runs without my assistance. I'm currently trying to "farm" or gain currency/materials to purchase catalysts for unit upgrade, particularly for Luna, another unit I'm trying to build.
Bingeing through Netflix - Castlevania (TV Series)
Where do I begin with this animated series?! It's purely amazing. Even with the extremely gory bloody bits in the story, the characters are amazing and I'm loving the plot. Initially in the first two seasons, it centers on three main characters - Trevor Belmont, a demon hunter, Alucard, a half vampire, half human, and Sypha Belnades a magician speaker. They worked together to stop Dracula's genocide on humanity along with his troops of night creatures in Wallanchia. I've just managed to start with Season 3 now and I'm taking my sweet time to enjoy the last season of the show. I'm not sure what to expect but I'm in for the ride.
I'm new to playing the Sims so I'm still trying to get the hang of this game. It's actually one of my first purchased game on my laptop which I previously didn't have the time to pamper myself with. For me, this kind of game is ideal to pass the time as it does require my attention to make sure my Sim character doesn't do anything stupid, like yesterday, she randomly jumped inside a dumpster and made herself stink. I still don't know why she did that till today. So far, I've celebrated two of her birthdays and to my horror, her second birthday marked her as an elderly and within seconds, my thriving and successful Sim, turned into an old woman. I--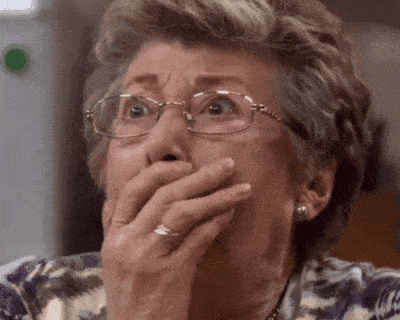 It was either just me or her, but I didn't manage to get her to marry anyone. She did have a relationship with this really cool guy from her neighbourhood, but he liked to keep the relationship low-profile. In the end, neither of them made the move to be something more serious. Sis was frustrated. I wanted to see kids!!!
Or not...
More updates will come soon! But in the meantime, how are you guys doing with the restriction order at home/work? What do you do to keep yourself busy or relaxed? Let's keep ourselves safe wherever we are and hope that this virus pandemic will be over soon.
P.S.
I edited this template from Canva for my new laptop wallpaper. Haha! It's pretty cute!